In order to adopt any of the below horses, you must complete the online Adoption Application beside the horse you are interested in. Adoption fees range from $200-$600. This fee and all donations are tax deductible. We require a signed statement ensuring that the horse can never be transferred, leased, given or sold to anyone other than back to Hope for Horses. We will make visits and require access to veterinary and farrier records to help assure that horse is receiving the best care.
​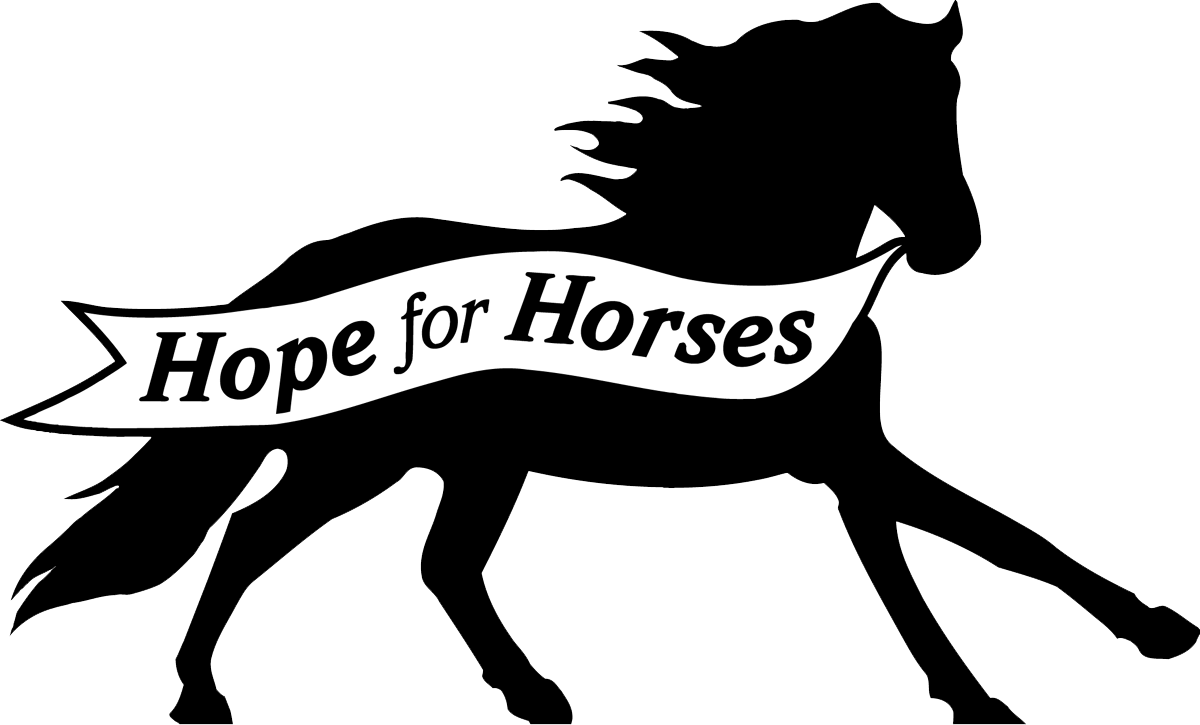 Our sanctuary horses are retired and will be living out the rest of their lives at Hope for Horses Sanctuary Farm.
Sponsorship of one of these guys or gals is a great way to contribute to their care and to be a part of their lives.
​
Friend Sponsorship Program
Choose a horse, select a level of monthly sponsorship and you will be directed to PayPal to complete the recurring donation.
​
​
​
​
​
​
Family Sponsorship Program
Choose a horse, select a level of monthly sponsorship and you will be directed to PayPal to complete the recurring donation.
​
​
In each of the below three levels of sponsorship, you will receive the following:
Coffee mug with your horses' photo

Frequent updates on your horse

Farm visits with your horse
(visits are by appointment only and handling of horses is only allowed after completing our training)
​
​
​
​
​
​
​
​
$150 Month - Provides hay
​
​
$250 Month - Provides hay, grain, and farrier care
​
​
$400 Month - Provides Total Care including all veterinary
​
​
Jackson
Jackson is the old man at our Sanctuary Farm, but he has a young soul! He is sweet, gentle, and loves being groomed by our volunteers. He is the best horse to love on and really enjoys rubs and kisses. He was a high achiever during his show days and he enjoyed donuts as his sweet treat, but he is accustomed to grain and carrots now!
​
BREED: Saddlebred Cross
SEX: Gelding
AGE: 46
​
​
​
​
Grace
Grace is a beautiful, registered little Paso Fino mare. She was found starving in Haywood County with a pasture mate who has since passed away. She has dropped rear fetlocks which are not causing her any lameness issues but could at some point. She is an easy keeper in the summer but requires more hay and grain in the winter to maintain her weight. She is super sweet, yet guarded with her affection.
​
BREED: Paso Fino
SEX: Mare
AGE: 27
​
​
​
​
Willow
Willow is now Hope for Horses official mascot! She looks forward to many engagements in the future! She loves being groomed and loved by our amazing volunteers!
​
BREED: Mini
SEX: Mare
AGE: 12
​
​
​
​
​
Joey
1995-2021
April 23, 2021 ~ It's with heavy hearts that we let our Hope family know that our dear and precious Joey has crossed the rainbow bridge. For over 15 years, Joey has been our mascot and the face of Hope for Horses. He has touched the lives of so many while he has been with us; visited nursing homes, let so many children groom and even decorate him, and been the favorite of countless volunteers. His kind and gentle spirit will be missed by so many! We all will carry on and Joey will forever be in each of our hearts!
​
You may do an "IN MEMORY OF JOEY" Donation at any time or as a monthly sponsorship.
​
​
​
​
​
Our Horses to Sponsor
Sponsoring a horse allows us to maintain the horses who are permanent residents as well as those equines that are recovering, rehabilitating and waiting to be adopted.
$250 per month would sponsor total horse care

$150 per month would sponsor feed

$75 per month would sponsor vet care, worming and farrier

$25 per month would sponsor grooming and dental care

$5 buys a bale of hay

You may also choose an amount, as any donation helps our horses
Sarabelle
Sarabelle was a former starvation and abuse case and is now in a loving foster home!​
​
BREED: Saddlebred
SEX: Mare
AGE: 16
​
​
​
​
Hank
Hank has some lameness issues from abuse and is now in a loving foster home!​
​
BREED: Quarter Horse
SEX: Gelding
AGE: 21
​
​
​
​